27, 28, 29 OctoberDream Palace Symposium


ABOUT THE DREAM PALACE SYMPOSIUM
A divinely inspired, inventive and interdisciplinary project to celebrate the art, history, science and culture of dreaming.
Our telos: To weave the dreaming back into the waking world, to illuminate a current of cultural emergence and nurture more intuitive and natural ways of being, learning and creating.
The Dream Palace ticket gives you access to all of the Dream Palace Symposium events happening in Athens on the 27, 28 and 29 October.
This includes the main symposium, all workshops, deep-listening concerts - including our special event with Iasos, parties, performances, guided walks and many other experiences.
You will also have access to the full
Virtual Dream Palace
programme from 4 Sept - 16 Oct (live and recorded).
Registration opens on Friday 27 October at Romantso reception 10:00. Earlier birds are invited to join us for an Adoration of Dawn (Eos) on the rooftop of our hotel.
DREAM PALACE

SYMPOSIUM MAIN EVENTS
ROMANTSO ATHENS
Anaxagora 3
Athens 105 52
ROMANTSO WEBSITE
Full Schedule
CLICK HERE

DREAM PALACE SYMPOSIUM
Keynote speakers
Workshop hosts
Performers
Music
and more!
SARAH JANES
Sarah Janes is an author, researcher, and lifelong lover of all things dreaming. Co-director and curator of the Dream Palace, Sarah studies the ancient history and culture of dreaming, magico-religious medicine and incubation sanctuaries. She hosts the lecture series Explorers Egyptology.
LINK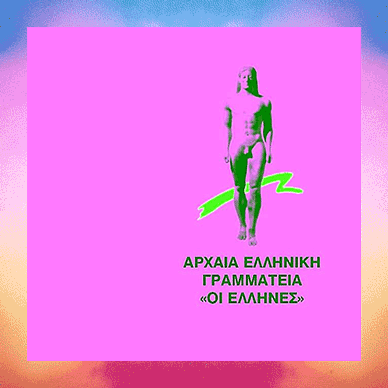 GEORGE PROESTOS
Athens, Greece
Chief editor at Kaktos Publications in Athens. George is a philologist and ancient Greek translator. George will discuss the Oneirocritica by Artemidorus
LINK
KARIN VALIS
Berlin, Germany
Karin Valis is a Berlin-based writer, musician and machine learning engineer, with a deep passion for everything occult and weird. She is interested in the blending of technology and dreaming.


LINK
DAISY CAMPBELL
Brighton, UK
Daisy is a writer and theatre director.She is a true force of nature. A stage visionary and crucial countercultural connector, she's continually challenged audiences by pushing the boundaries of theatre to the outer fringes, and in the process has helped forge a self-perpetuating network of underground creatives across the UK.

LESLIE CLAIRE
UK/US
Cofounder and curator of the dream palace. Leslie is a multidisciplinary artist, director and producer exploring dramaturgy, metaphysics and embodiment. Leslie is the founder and director of Apiary Studios, London.
PASCAL MICHAEL
London, UK
Pascal is a lecturer in Psychology at Greenwich, teaching and researching on psychedelics, survival, neuroscience and psychopathology. He as an interest in lucid dreams, mystical experiences and religious ecstasy. Pascal's articles have appeared in journals such as Frontiers. He is a coordinator for the ALEF Trust's certificate in Psychedelics, Altered States and Transpersonal Psychology.
LYDIA DE LEÓN
Athens/Mexico
A Greek born holistic architect with a passion for ancient temple design and construction - Dr. Lydia de León's work explores how buildings impact the mind, body and spirit. Lydia holds a PhD in Physiology - on the subject of the effect on geophysical anomalies on biology. She has published in peer-reviewed journals and presented at conferences all over the world. Lydia also holds an MSc in Sustainable Environmental Design and is a faculty member of the Resonance Academy.
ARTURO PONCE DE LEÓN
Mexico/Athens
Arturo Ponce de León is from Mexico, he's an engineer, architect, psychologist, avid dreamer and psychomagic practitioner. Arturo has been studying Jodorowsky's work for over 14 years.
Arturo and Lydia first met in lucid dreams and are co-founders of the Geophilia Institute.
ALI RIZA DURU
Istanbul, Turkey
Psychological counsellor and dream therapist, Ali started working on dream psychology in 2010 and is the founder of Rüya Enstitüsü - Dream Institute of Turkey.


JOSE MONTEMAYOR ALBA
Mexico
New media artist, immersive learning experience designer and XR developer exploring and experimenting with the synergy between immersive learning, storytelling and transformative gaming.
TREE CARR
Is an American author, death midwife and mystic. She has authored books on dreaming and worked as a musician, singer, filmmaker and actor.

JONAH EMERSON BELL
Is a tarot reader, astrologer, and visual artist with a background in Hypnosis and Integration Coaching. His work uses mythology, symbols, and archetypes to help make the unconscious conscious and to develop agency in the stories we are living out. He is currently based in Santa Fe, New Mexico where he is completing his graduate studies in Mental Health Counseling at Southwestern College.


EVAN ROOT
For more that four decades now, Evan has facilitated emergent process. He has done this in a wide range of environments including large and small businesses, government and charitable organisations, prisons, and for groups of self-selected individuals.

ADINA POPESCU
Adina is a philosopher and VR/AR pioneer. She has advised Apple and Conservation International on VR/ METAVERSE as early as 2014, kicking off CIs immersive storytelling for impact. Adina is an avid public speaker and has published extensively on data privacy in a growing digitally connected world.

JEMMA FOSTER
Jemma Foster is a multi-disciplinary writer, artist, curator and practitioner of plant and vibrational medicine. She is the creative director and editor of the augmented-reality Wild Alchemy Journal and author of
Sacred Geometry
(Octopus, 2020) and
Wild Alchemy Lab. An Astro-Botanical Remedy Deck
(Laurence King, 2023). Future publications include Wild Zodiac - An Astro-botanical Almanac.(Laurence King, 2024)
LOU BARNELL
Is an award-winning vocalist, sound and performance artist. Lou's latest work communicates her synaesthetic experience of sound, hyperfocus and sensory overload. She immerses audiences in a brutalist hypnotic soup of electronics, visceral sonic textures, improvised voice, materials and physicality.





FOR OUR FULL MUSICAL LINE-UP AND PROGRAMMING SEE SYMPOSIUM AND RESIDENCY SCHEDULES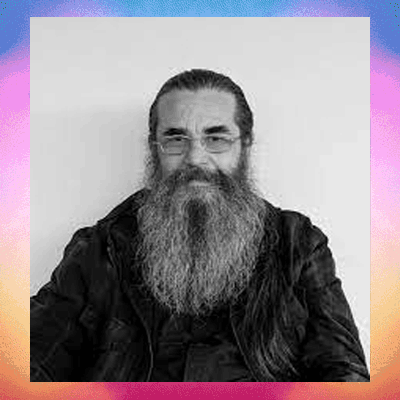 VASSILIOS ADRAHTAS
Australia
Vassilios Adrahtas teaches Islamic Studies at Western Sydney University and Ancient Greek Religion and Myth at the University of NSW. His specialisation is in the political phenomenology of early Christianity, Byzantine philosophy, the history of religions and indigenous Australian studies. He has authored and co-edited more than ten books. LINK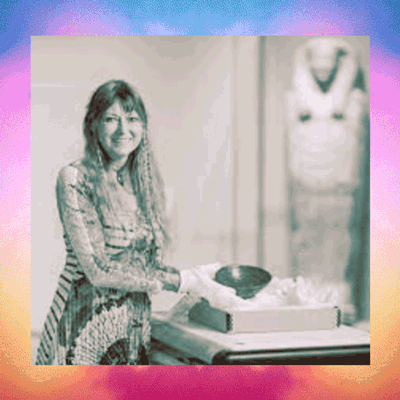 KASIA SZPAKOWSKA
United States
Kasia Szpakowska is a roaming Egyptologist, author and lecturer specialising in the archaeology of religion, ritual, magic and prophecy. She has written several books about ancient Egyptian demonology, dream interpretation and nightmares. LINK
LINK